If your home or business has recently experienced flood damage, you need a reliable restoration company like ours on your side. With the necessary skill set, we can help restore your property back to its original condition quickly and efficiently.
We provide flood damage restoration services to both residential and commercial properties in Fort Worth TX and surrounding areas. Contact us now for a FREE estimate!
Our Flood Damage Restoration Services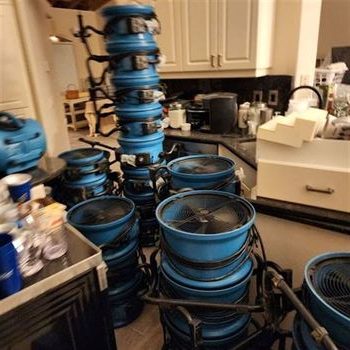 For us, water damage is a very common occurrence. Whether your property has suffered due to a leaky faucet or flood, the effects can be devastating; wood rot, bacterial or mold growth, and even injury to floors and walls.
Water damage can have costly repercussions in the future. Timely restoration is essential to minimize damages and avoid needing replacement.
Our team has the tools and resources to tackle any disaster. From fire and smoke damage to flooding, we know exactly how to restore your home or business back to its former glory. Contact us now for a free estimate!
Residential Flood Damage Restoration Fort Worth
Floods are unpredictable natural disasters that can strike without warning. Often caused by extreme weather events like hurricanes and tornadoes, flooding can wreak havoc on homes.
Once your home has been affected by flooding, it is essential to contact our certified water restoration specialists for help getting back on track after the catastrophe. Doing this will guarantee that your property is treated correctly and any repairs made are completed correctly in order to prevent further harm from occurring.
According to the severity of the damage, our professional restoration crews will employ various techniques to dry your belongings and property. We then clean and sanitize surfaces in order to prevent mold growth.
It's essential to keep areas isolated from the rest of the house during the drying process. Doing this helps expedite drying and prevent mold spores from spreading. Furthermore, it prevents bacteria and cleaning materials from leaking into other parts of the house.
Commercial Flood Damage Restoration Fort Worth
Flood damage in your business space can have a major effect on both work and operations. Not only does it require costly repairs to your property, but it could also pose health hazards if not addressed promptly.
Therefore, having a reliable team of flood damage restoration experts to help you restore your property is paramount. We have experienced restoration experts available to get you back up and running quickly after a storm or other disaster strikes your property.
We provide a variety of commercial flood damage restoration services to restore your building back to its pre-flood condition. These include water extraction, thorough drying and dehumidification, physical removal of wet carpets and area rugs, disposal of damaged padding, application of environment-friendly antimicrobial solutions that stop bacterial growth, as well as sanitation to remove mold and mildew.
Call Us Now For Your Free Estimate!
Water leaks or floods can have catastrophic results to your home or business and cause long-term harm if not addressed promptly. The fastest and most efficient way to mitigate these damages is by calling our professional water restoration company as soon as possible.
Our professionals are available to help you in times of crisis. We'll quickly assess the damage and determine a plan of action for restoring your home or business back to its pre-loss state.
Our excellent team is available 24 hours a day, seven days a week to provide an efficient water restoration experience you can count on. Give us a call now – you won't regret it! Then, we'll provide you with a free estimate for our water removal services as well as discuss your options and help select the most effective strategy for your individual requirements.
Water Damage Restoration Fort Worth
324 Greenleaf St, Fort Worth, TX 76107
(817) 502-9355