Mold is an inevitable part of life, but it can pose a serious health hazard when it grows in your home. Additionally, mold has been known to trigger allergy and asthma symptoms in those susceptible to these conditions.
It is essential to contact our mold remediation team as soon as possible in order to prevent the spread of mold. Our mold contamination restoration team offers on-site inspections and removal for both residential and commercial properties in Fort Worth TX and surrounding areas.
Our Mold Contamination Restoration Services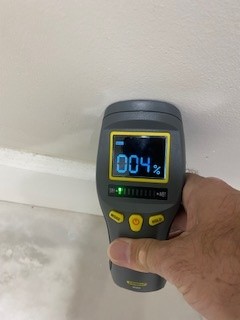 After flood damage, a broken pipe, or other types of water damage, it's essential to hire our restoration company which also takes care of mold cleanup and removal. Having the right people on board will guarantee everything gets done correctly and thoroughly.
Mold remediation is the process of containing the damage, eliminating residual moisture, and trapping airborne spores. Depending on how severe the infestation is, this may necessitate extensive structural repairs.
Sanitizing or removing affected materials requires specialized methods and equipment, such as negative air machines, hazmat suits, and respirators.
Mold is an issue that affects both residential and commercial properties alike, and must be taken seriously to be remedied promptly.
Residential Mold Contamination Restoration Fort Worth
Mold can be a significant issue for homeowners. Not only does it cause unpleasant odors and structural damage, but it is also highly hazardous to your health.
If you believe you may have a mold issue in your home, it is essential to contact our experts for an inspection. This will enable us to identify what type of mold exists and what steps need to be taken to remediate the situation.
Our residential mold contamination restoration services will assess the condition of your home to identify if there is a mold issue. We then suggest an effective course of action for removing the mold and sanitizing the area.
The most common way of remediating mold issues is through a mold remediation process. This can either be an invasive or non-invasive solution depending on how much contamination exists in your home.
Commercial Mold Contamination Restoration Fort Worth
Mold infestations on commercial property can have a negative effect on the image and functionality of a business, as well as cause financial losses and reduce employee productivity.
Our mold restoration professionals will quickly identify the source of water damage causing mold growth and begin remediating. This ensures that the underlying issues do not recur, helping keep your mold problem at bay for good.
When it comes to mold removal, we employ specialized methods and equipment designed to prevent spores from spreading during the cleaning process. This includes wearing PPE (personal protective equipment), HEPA filtration, negative air machines, and plastic sheeting.
We can handle both residential and commercial mold contamination restoration. With decades of combined experience dealing with these types of problems, our knowledgeable staff will collaborate to develop a plan tailored to your requirements and budget. Then we'll execute the remediation safely and efficiently so the issue never returns.
Call Us Now For Your Free Consultation!
Are you curious to find out more about our services? Request a free consultation now and let us help you find the ideal solution for your home or business.
Mold spores can be hazardous for anyone who breathes them in or comes into direct contact with them. Furthermore, they have the potential to irritate throat, eyes, and skin. So you should not delay. Contact us now to have mold in your property removed.
Water Damage Restoration Fort Worth
324 Greenleaf St, Fort Worth, TX 76107
(817) 502-9355