Mold can be a serious issue if not properly addressed, leading to extensive structural damage and health hazards for building occupants.
We provide mold damage restoration services for both residential and commercial properties. Our process includes the removal of any visible mold growth, cleaning the affected area, and disinfecting it to prevent future outbreaks.
Our Mold Damage Restoration Services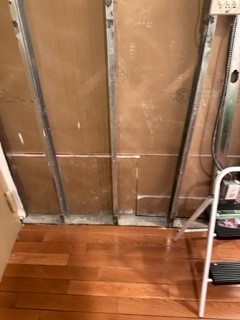 Mold is a prevalent issue in many homes, though it can be challenging to detect. If you notice yellow, brown or orange discolorations around your property, that could indicate mold growth.
You may detect a musty smell coming from your air conditioning system, water heater or under sinks. These are likely indications that there is mold present nearby and you should contact our experts for remediation services.
Our team of mold removal experts is highly trained to offer these services. We will employ state-of-the-art equipment and techniques to completely eradicate all traces of mold. Once gone, we'll use HEPA filter vacuums equipped with HEPA filters to clean your property, while providing you with information on how to prevent future growth of this harmful organism.
Residential Mold Damage Restoration Fort Worth
Mold infestations can wreak havoc on a home's structure, as well as pose health risks to residents – particularly those with allergies or asthma.
It's best to contact our professionals for mold remediation and cleanup as soon as you suspect an issue exists. Doing so yourself can be dangerous, so hiring someone professional like us is recommended.
Our professionals follow a stringent protocol to minimize exposure while eliminating mold from your property. This includes trapping spores, creating negative air pressure to push them away from your house, and disinfecting every surface area after remediation is complete.
Our technicians will use HEPA filter-equipped vacuums to completely eradicate any mold remnants from your property. Once we've finished, we'll provide you with a full report and recommendations on how to prevent further issues in the future.
Commercial Mold Damage Restoration Fort Worth
Mold is a hazardous substance that can ruin building materials and pose health risks to those exposed. It may also become an irritation that interferes with your business operations.
The initial step in mold damage restoration is identifying the source of moisture. This could be due to a leaky pipe, plumbing issue, flooding, or inadequate ventilation.
Once you identify the source of the issue, drying things out can help eliminate it. However, this will only be effective if all building materials that have become contaminated with mold are removed and properly disposed of.
As a full-service mold remediation company, we have all of the necessary equipment and training to handle this kind of mess. We'll disinfect and clean the affected area, then inspect it again to guarantee there has been complete cleaning and no recurrence of mold.
Once the mold has been eliminated, building occupants will be informed of what is occurring and the remedial steps that need to be taken. Once reconstruction begins, clearance testing on all materials will be done to guarantee there has been no further growth or occurrence.
Call Us Now For Your Free Consultation!
Mold spores can be hazardous when inhaled, but they also have the potential to do serious harm to your home and family. If you believe your house needs mold removal, contact us now. Our team of highly-trained and certified experts will respond quickly, efficiently, and professionally to address the problem.
At our mold removal business, we employ a variety of methods to rid your home of mold. For instance, we utilize HEPA filter-equipped vacuums to collect and eliminate spores caused by the mold. After that, we disinfect affected areas so you and your loved ones are safe from any illness caused by exposure to mold spores.
Water Damage Restoration Fort Worth
324 Greenleaf St, Fort Worth, TX 76107
(817) 502-9355